This week, I finally got my act together and
took notes
while I was reading so that I wouldn't get to the end of the week and suddenly find all the thoughts leaking out of my head. Unfortunately for me (or, actually, for you fellow readalongers), these notes didn't prove all that coherent. Case in point:
"Percy is a swine-nosed imp."
I didn't even reference a page number, so I have no idea what got me all bent out of shape about Percy (this time).
In other news, this week, we learn all about how Rita Skeeter is the
absolute worst
, and how Albus Dumblydorr is all about second chances: Hagrid (we knew that already), Lupin (who couldn't love Lupin?), and, it turns out, Snape (ugh, Snape).
Snape is still an asshat, Karkaroff is up to no good, and that mermaid scene underwater is actually kind of creepy, because, well, friends and loved ones knocked out and floating under water under threat of death or other imminent demise if not rescued within one hour.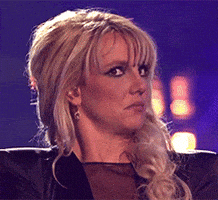 I'm really glad Harry got extra points for honor, because even though they all laugh it off and pretend like
of course
Hogwarts wouldn't actually let someone die/disappear/be eaten by merpeople if they weren't rescued within an hour... the clue
does
actually say that that something "black" will happen. So good on you, Harry, for being a hero, because if we've learned anything in the last 3 books, it's that sometimes the wizarding world is more harsh than we might expect.
Other things I thought about:
- How many dots must show up on the Marauder's Map at any one time? This goes back to the maths (I blame the readalong for this obsession with the maths), but really, if it shows
everyone,
doesn't that make the map a little crowded? And... wouldn't it mean Harry could figure out where the other Houses' common rooms are, because there would be clusters of students there?
- Myrtle complains to Harry that sometimes she gets flushed out into the lake when someone isn't paying attention. HOW IS THIS POSSIBLE? First of all, gross, Hogwarts, that's pollution, you can't just flush your crap into the lake and then expect students to go diving into it to rescue their loved ones. Second of all, gross, Myrtle, just
leave
the toilet if someone starts
using it.
Third of all, I thought ghosts couldn't be affected by material things (they can't eat real food, for instance), so how could the water force her to move against her will? I don't know why I am so hung up on this, but I am.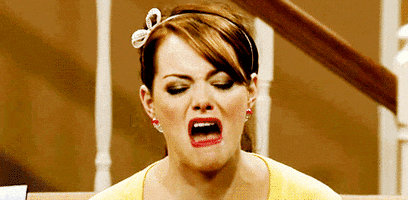 Things are getting iffy with Crouch and Bagman, Moody is up to something, Sirius is suspicious, Hermy-own-ninny and Skeeter are going to duke it out, and the great maze challenge is upon us. I'm so excited for the rest of this book.