Disclaimer: I fell behind in my reading last week and haven't quite caught up, so some of the thoughts below are based on my skim of the end of the book and/or my memory of the story from my first 47 reads of it. I've got a three-day weekend coming my way, though, so I'll catch up for book 4!
Harry Potter and the Prisoner of Azkaban
is still my favorite. Sure, the first half is a little slow, but it's also the first time Rowling dives into really setting up more than an obvious good-guy-bad-guy plot, so we can roll with it, right?
Some thoughts on the good guys and bad guys:
I dig Lupin, and hate that he has to leave Hogwarts, because he really is the best DADA professor they've had to date.
Also, does anyone else find that there are times in this book when we can almost side with Snape? I kind of dig it. He's slimy and despicable but also rather pitiable, and god knows the man must be lonely, and imagine if you were Snape and HP comes along and does whatever the hell he wants and gets away with it... yeah, I'd be irked, too. But then he's all willing to throw Sirius back under the bus (A BUS FULL OF DEMENTORS) because of some petty high school nonsense and suddenly I can't side with him anymore, even though he tries to protect the fearsome trio, so screw you, Snape, for being so damn complicated.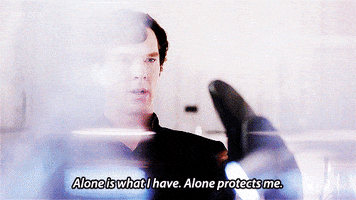 And my big revelation of Book 3: I'm not
actually
a huge fan of Sirius. I mean, sure, his life sucks and he was totally framed for something he didn't do and has since become the most reviled wizard in the wizarding world, and that's completely unfair, but he also kind of acts like a jerk (Shredding the Fat Lady? C'mon!). I guess he comes around eventually with the whole fill-in-parenting thing (the permission slip for Hogsmeade is a nice touch), but I just don't think he's doing himself any favors here.
Other things that generally rock about this book:
Patronus Charms (Spells based on happy thoughts? How's that for a good dose of positive thinking therapy?)
All the Animagi. So many Animagi.
The Marauder's Map