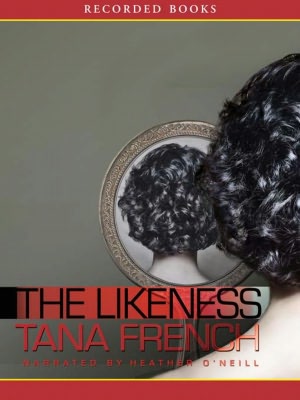 When Detective Cassie Maddox is called to a murder scene--six months after she left The Murder Squad--she is shocked to find that the victim is her. Not only does the girl look like her, and have the same build, but she is carrying the identification Lexie Madison--of one of Cassie's old undercover aliases. Despite the dangers, she finds herself going back undercover--this time as herself, or as someone who was impersonating herself, or as someone who was impersonating her past impersonations. The undercover assignment gets at the very core of Cassie's identity, and she quickly finds herself captivated by Lexie's life as a student, her seemingly perfect friends, and her idyllic, isolated living situation. But she is, at heart, still a detective, and must root out Lexie's murderer, whatever the cost.
The Likeness
is Tana French's second Cassie Maddox mystery, the sequel to her debut novel,
In the Woods
. But it is also more than a mystery novel at heart, proving to be poetic, reflective, and thoughtful in its considerations of the Irish landscape, culture, social atmosphere; the world of student life; the simple pleasures of loyal friends and good company; the joys of turning a house into a home. French's writing is captivating in its own right, simple and elegant, poised and exact, only further enhanced by Heather O'Neill's crisp, clear narration (with an Irish accent, to boot).Which is not to say that the plot is not engaging as well--it is, in its slow and steady pace. The combination of the two results in a stunning novel of psychological suspense, and I look forward to reading more from French.
Side note:
Apparently I have a knack for accidentally reading sequels first, as I didn't realize this carried forth the same characters from
In the Woods
. I'll still go back and read
In the Woods
at some point, but there were some spoilers in
The Likeness
. So if you've read neither and are considering either, start at the beginning.
---
Thoughts from other bookworms:
Bookworm Meets Bookworm
Book Confessions
NYC Book Girl
---
You might also like:
In the Woods
by Tana French
The Forgotten Waltz
by Anne Enright
The Secret History
by Donna Tartt
---
The Likeness | Tana French, nar. Heather O'Neill | Recorded Books | Audio CD | September 2008 | Buy from an independent near you