This column has been edited, based on a column that originally ran in the April 17th, 2012 issue of Shelf Awareness for Readers. Reprinted here with permission. Get bi-weekly doses of readerly goodness in your inbox by registering here, if you haven't already!
Oh, Springtime in Paris. The mere words evoke images of dainty blooms, meandering paths covered in dappled shade, the delicate lines of Parisian architecture. For those looking for a little bit of France but not quite ready to relocate to the City of Light (I did that for a semester, and it's no small undertaking), try living through the experiences of those who have already been to visit--and lived to write about it. Paris has long been recognized as a center of literary activity, after all, drawing authors and poets from all over the world.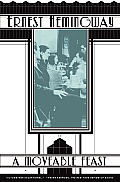 Ernest Hemingway's classic memoir of his time in Paris,
A Moveable Feast
, brings to life the literary world of 1920s Paris. This was a city full of literary characters we still know and cherish, from James Joyce to F. Scott Fitzgerald to Gertrude Stein, and Hemingway knew them all. His accounts of his earliest years as a writer are at once captivating and inspiring, and it is near impossible not to fall in love with the city we see through his eyes.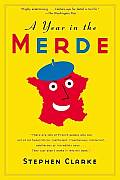 Of course, not everyone loves Paris the way Hemingway loved Paris.
A Year in the Merde*
, Stephen Clarke's comic account of his one year in Paris, takes on the less glamorous sides of Parisian life, or at least those that appear less glamorous to a British ex-pat living in the city somewhat against his will. After a few months of work in the famed city of light and long vacations, Clarke finds himself desperate to assimilate, struggling to understand why he is incapable of getting anything done and hard-pressed to explain his love life to anyone--including himself.
As a side note, I picked up a copy of
A Year in the Merde
while studying in Paris for a semester. Like Clarke, I had a bit of a hard time stomaching the city at times,* and his book really struck a chord with me. When I emailed him to thank him for his story, he wrote back with a spectacular, if somewhat cynical, tidbit on life in France: "Like uranium and tobacco smoke, prolonged exposure to France can cause lasting damage."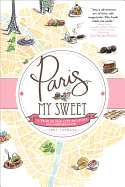 And then there are those who are not Hemingway or Clarke, who love Paris and hate it at the same time, who long to be nowhere else, and yet anywhere else. This is the case for Amy Thomas, a sweet freak and longtime Francophile, who eagerly accepts an opportunity to relocate to Paris for work. There, she explores the city through its patisseries and spends her time contemplating where she truly belongs. Thomas's story in
Paris, My Sweet
is inspiring in her quest to redefine her life for herself--and of course, will leave readers longing for a quick dash into a Parisian bakery.
* I actually ended up loving Paris, it just took more settling in than I had originally anticipated.