The finalists were Mary Roach and Peter Behrens. I'm beginning to think Behrens is more of a fall read, though Roach is perfect for the beach - enough forward movement to keep you engaged coupled with the perfect balance of interesting facts, wit and humor to keep you entertained. Plus it's about sex, and there's something particularly sexy about the beach, in the way that everyone walks around with no clothes on like it's the most perfect thing in the world (just think, if all those bathing suits turned instantly to Hanes cotton undies and boxers, it would be deemed downright inapproprite, no?)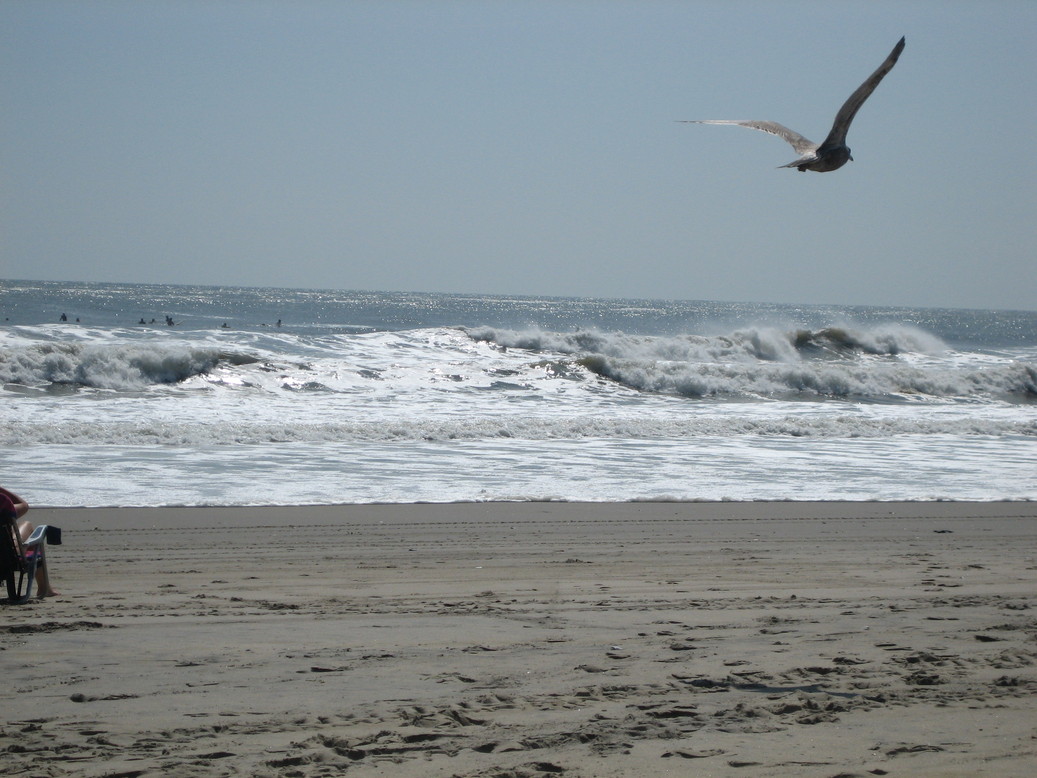 Oh god, I just sent the link to this blog to my parents...
Full review of
Chesapeake
and
Bonk
to follow when finished! Now, it's off to the beach. Yes, that beach pictured. Jealous?